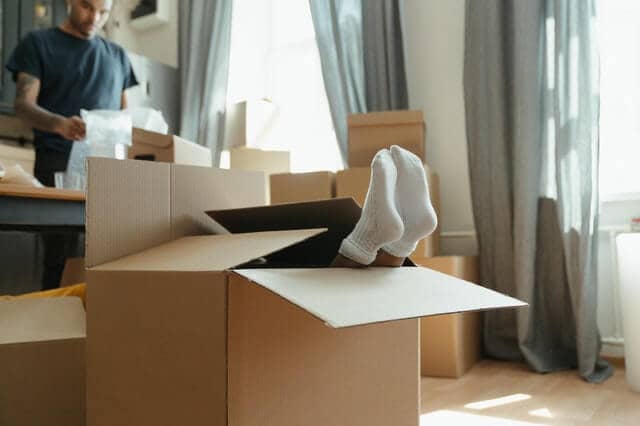 Get our no obligatory free estimate on your removals. Get in touch with one of our representative.
f you've never used storage services before, you may be surprised to discover how useful and versatile they really are.

Some people assume that they're only really used during the removals process, but that simply isn't true. Actually, there is a whole range of diverse scenarios in which storage solutions come in very handy. Just ask our customers! They approach our services with very different motivations, but they still all receive the same excellent service.

If you're local to Oldham, chances are you've heard of Rapid Removals. We're well known in the area, and as our name suggests, we primarily offer removals services. However, we have expanded our offer: we now have storage units for rent too. No matter why you need them, you can enjoy them at affordable rates when you choose Rapid Removals.
Once you've discovered the ways that storage services can make your life easier, you'll be excited to give them a try. At that moment, we recommend you contact our company. It's always safer to choose a reputable company, and we've been operating in the local area for years!

How have we succeeded for so long? By providing consistently excellent customer service. That applies whether you approach us for removals services, storage solutions, or a combination of both. Think about it: the two go very well together. 

Here, you'll find essential information for anyone considering storage services. Read on to learn how they can help and why Rapid Removals offers the best option in Oldham.
We've already mentioned that storage solutions are often required during the moving process. That's because, unless you're very lucky, there's often a period between leaving your old place and getting access to your new one. During those awkward moments, we can look after your possessions in one of our secure storage units.

Another moment you might need our assistance is when you're downsizing or decluttering your home. Nobody wants to be tripping over their possessions, do they? Well, you could always store items in one of our units instead. You can still access them whenever you need them, but you can keep your house tidy and organised at the same time.

When else might you use storage services? When your family is undergoing changes, of course. Whether these are positive changes like people moving in together or more painful ones, like the loss of a loved one, a storage unit can still come in handy. You can keep items there until you've decided what you want to do with them in the long term.
Businesses also take advantage of our storage units. They're able to use them as warehouses to hold their stock. When the time comes to make deliveries, they may even ask our removals service to handle it. This is a convenient option that helps to make business operations more manageable.
Those are just some of the scenarios in which our services have been proven to be useful. However, this is far from an exhaustive list. If you can think of another reason to rent a storage unit, feel free to get in touch. Our friendly team will be happy to tailor our services to your needs.
Of course, if you're in the Oldham area, we'd recommend that you use Rapid Removals when you need storage services. There are good reasons for you to choose us. For a start, we're a well-known and established company. Whether for our removals work or our storage solutions, you probably know someone who has benefitted from our business. Hiring a trustworthy company like ours to look after your possessions is a smart move.

In addition to this, we're also deeply committed to delivering the highest standards of customer service. Rather than cut corners, we're far more likely to go the extra mile to ensure your customer service is a positive one. You won't be disappointed by your encounter with Rapid Removals. Check our reviews for confirmation of our track record. We think you'll be impressed — and hopefully inspired to check us out for yourself!
There are other reasons to give us a try. One of the most convincing relates to cost. Our rates are incredibly affordable, so if you were worried about the budgetary implications of hiring Rapid Removals' storage units, you needn't worry. Economically, our services are very accessible. That's not an accident. We always want to deliver exceptional value for money: the best possible service at the lowest possible price. It's what has kept us popular in the local area over the years.
Now you know how adaptable storage services can be. They're helpful in so many different situations! You also know that in Oldham, Rapid Removals has an incredible service available. What's next? Well, it's time to rent the space, of course.
Here's a list of things to think about when you rent a storage unit. This is especially useful for anyone who hasn't rented one in the past.
Know that different companies have different rates. That's why it's good to clarify exactly what you'll receive for your money. Compare rates and offers. Most companies will be happy to provide you a quote upfront, with no obligation to book.
You should also confirm what you're able to store in your unit. Companies may offer different units depending on your purpose. For example, if you have a business and want to store food, there will be safety regulations to abide by.

Before you put your items in the unit, you should take every possible measure to protect them. Of course, your storage unit should be a cool, dry place. However, plastic wrap and waterproof containers can go a long way to keep them safe from the elements.

With all this in mind, you'll be able to make the most of storage services. Remember, the professionals at Rapid Removals are happy to answer any questions you may have.
Frequently asked questions