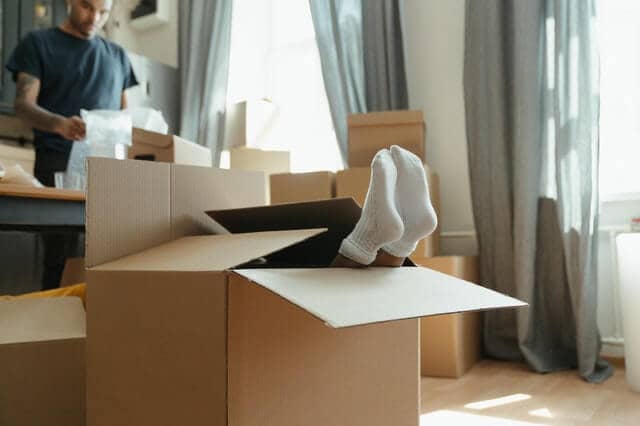 Get our no obligatory free estimate on your removals. Get in touch with one of our representative.
Commercial removals represent the start of a new chapter in a business' history. The move to a new location is a time of great possibility and opportunity; however, this excitement can be overshadowed by the challenges of the transition itself.
To avoid problems and make the process as straightforward and successful as possible, companies hire removal firms to handle the logistics.
Here at Rapid Removals Oldham, we're used to providing this service. Sometimes our commercial customers are surprised by the degree of our involvement. We don't just turn up on moving day and do the heavy lifting. If you contact us at an early stage in the process, we can play an integral role in planning your move too.
This might be the first commercial move that you've handled. We've handled plenty of them over the years! So you can make use of our extensive experience and our advanced knowledge.
If you're local to Oldham, you may already know our service. We don't just do commercial removals; we offer a diverse range of removals and storage services. However, commercial removals make up a significant proportion of our jobs.
We know that a detailed plan is crucial to the success of a commercial move. After all, companies need many tasks to be performed before moving day. Usually, they're balancing different deadlines and coordinating the efforts of many teams. A meticulous plan covers all of this.
Once you have a list of all the tasks your business needs to be done before, during, and after the relocation, you can consult the team at Rapid Removals in Oldham. You might be pleasantly surprised by the number of tasks that take off.
Don't worry — we take your deadlines very seriously. Our clients are often planning relaunches from their new locations or exciting opening events. A delay would cause significant disruption to the company's long-term plans. That's why they hire an experienced company like Rapid Removals! They know that we can complete the work on time.
Another attractive feature of our service is the fact that it's so affordably priced. When you're working on a budget, you need a service that's high quality but offered at a low price. Sometimes, that seems like an impossible request! However, we're committed to delivering the best value for money possible to our commercial customers. Why not contact us for a quote?
Commercial removals aren't the same as domestic ones. That's why you need a company that has specific experience working for commercial clients. One major difference is that commercial removals often take place on a much bigger scale. A large office building, a retail unit, or a warehouse often contains much more than the average house or apartment.
While performing commercial removals, we work in a range of different commercial contexts. Some removals companies have only worked in houses and apartments, but we have experience in handling removals in many workplaces and environments. We know how to do this safely, adhering to the norms in different locations.
The average commercial removal involves moving more equipment than you do in a domestic removal. When people move houses, they take appliances — some are big and some are small. A business may need to move a lot of equipment, and this equipment is both valuable and easily damaged in the wrong hands. You need a firm that is used to managing these items.
When we perform commercial removals, there's usually a floor plan that we have to follow: we have to set up the new place according to our client's specifications. We also have to work to tight deadlines. Slight delays can represent big disruptions, so it's crucial to hire a company that works strategically and efficiently.
When you hire Rapid Removals, you hire a company with a great reputation. Over our many years of working in the Oldham area, we have gained the trust and respect of the local community.

People know that we can be trusted to provide a top-quality service. Why take a risk on a company you don't know when you can choose one that's recommended and highly reviewed?
We know how to perform commercial removals to the highest standard thanks to our years of experience. Over the years, we have finetuned our services to be as efficient and effective as possible. That's how our removals are so rapid!

The team at Rapid Removals is committed to delivering exceptional customer service. We're not a company that cuts corners. We're a service that goes the extra mile to satisfy our commercial customers. That means you can ask us for extra services if required. 
We're able to pack your equipment if you like. We're also able to assemble furniture. Let us know if there's anything else we can do to support your company's transition.

You'll find that our services are incredibly affordable despite the fact that we're an established and experienced company. Part of our popularity can be attributed to the value for money that we offer. 
Finding the right removals company takes a little research and effort; however, it's worth it! If you apply a strategic approach to finding the right service to meet your needs, you'll find that your move is much easier and more manageable.

We suggest that you approach reputable companies that have been recommended to you. If you're new to the area, try reading online reviews to better understand each company's style. Once you have a shortlist of potential companies, call for a consultation.
During this initial conversation, you should share the details of your job. They will be able to provide you with a quote. Ask if they offer any additional services or if they can provide any support with your plan. You should also enquire about their insurance policy to make sure it covers your move.
Frequently asked questions
Let's discuss your Removals and
Make an Estimate for it.